Steinway Hall - Fort Worth is closing it's doors and is liquidating every upright and grand piano in stock.
Choose from new, used and factory-restored Steinway & Sons, Boston and Essex pianos in a variety of sizes, finishes, and price ranges. Plus used pianos from other popular brands.
Inventory will include:
• New Steinway pianos in all sizes, finishes, and price ranges.
• Factory-restored Heirloom Collection pianos.
• 100% Genuine pre-owned Steinway Pianos
• New and used Boston and Essex pianos, designed by Steinway & Sons.
• SPIRIO - The new High-Resolution Steinway Player Piano
• Used pianos from Yamaha, Kawai, Baldwin and more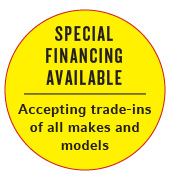 DUE TO THE NATURE OF THIS EVENT,
APPOINTMENTS ARE HIGHLY RECOMMENDED.
This event will take place at Steinway Hall - Fort Worth located at 3717 Camp Bowie Blvd. Fort Worth, Tx 76107. Appointments will be scheduled on a first-come basis. Since many of the pianos on sale are one-of-a-kind, we encourage you to schedule your appointment early so you can view the largest selection of instruments.
To book your appointment, call (817) 665-1853 or