100 Pianos Will Be Sold At Drastically Reduced Prices
Over the last year, we have received an unexpected high number of used instruments on trade from colleges and universities who purchased new Steinway Designed Pianos. Due to this, we need to liquidate our warehouse to make room for new inventory.
Inventory will include new and used:
• 100% Genuine Used Steinway Pianos
• Select new Steinway & Sons Pianos
• Steinway-Designed Boston and Essex Pianos
• SPIRIO - The new High-Resolution Steinway Player Piano
• Trade-ins from brands such as: Yamaha, Kawai and more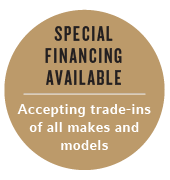 DUE TO EXPECTED DEMAND, PIANOS WILL BE PRESENTED BY APPOINTMENT ONLY.
The Warehouse Piano Sale will take place at Steinway Hall - Dallas located at 5301 N. Central Expressway Dallas, Tx 75205.
Appointments will be scheduled on a first-come basis. Since many of the pianos on sale are one-of-a-kind, we encourage you to schedule your appointment early so you can view the largest selection of instruments.
To book your appointment, call (214) 302-5820 or