Steinway Serial Numbers
Step 1: Find the serial number of the Steinway piano
To determine the age of a Steinway piano we need to first locate the serial number.
On Steinway grand pianos the serial number can be found on the cast iron plate between the tuning pins above the keyboard.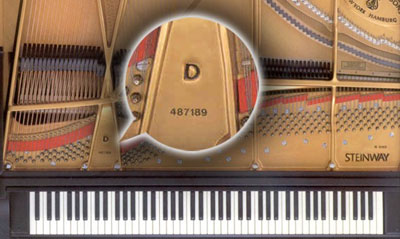 On Steinway upright pianos the serial number can be located on top of the wrestplank above the cast iron plate when you open the lid.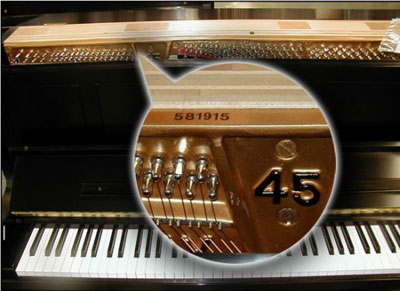 Step 2: Steinway Serial
If an insurance letter is requested you will receive a letter stating the insurance replacement value of your piano.
To submit the information about your Steinway piano visit: parts.steinway.com/seriallookup
If you have any questions, please contact the Steinway Factory at 718-204-3113.