A Custom
SHOPPING EXPERIENCE
DESIGNED BY YOU
For over 165 years, STEINWAY & SONS has been recognized not only for building and selling the world's finest pianos, but also for its resiliency, strength of spirit and dedication to working together through hard times. In the midst of the Covid-19 outbreak, the safety and well-being of our employees and customers remains our highest priority.
We know that there are times when purchasing something meaningful has an exceptionally positive impact on our lives. To ensure your experience of buying a piano remains special, we have created a variety of options so you can shop in a way that is comfortable for you.


PRIVATE SHOPPING EXPERIENCE
Starting June 2, 2020, our showrooms in Dallas, Houston, Fort Worth, and Plano will be open from 11 a.m. to 5:00 p.m. or by private shopping. Our Private Shopping Experience will ensure that you are the only client in the showroom during your visit.
Book Your Appointment Today >>

Virtual Appointments
Speak with a Steinway representative and view our inventory with the video-call platform of your choice such as FaceTime, Zoom, Skype, Teams and more.

In-Home Piano Selection
If you would prefer that we bring the pianos to you, we can do that too. Once we have narrowed your options to 2-3 pianos, we will arrange to have the pianos delivered to your home so you can then select the piano that is right for you.

Special Financing Options
Times like these require a duet and we are here to lend a hand. During the month of May, we have made several special financing options available such as No Interest, No Payments until January 2021, and select Same-As-Cash options.

A Clean Environment
Our teams are actively cleaning and sanitizing high-traffic areas throughout the day. In addition, once a customer leaves the store, all piano keys that were played are disinfected with hydrogen peroxide.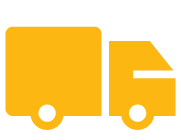 White-Glove Home Delivery
Our piano moving teams will be equipped with the appropriate gloves and masks. We will take every precaution necessary so that you can enjoy your new piano in the comfort of your music-filled home with family and loved ones.
We are a family-owned and operated company with showrooms showcasing the finest collection of Steinway-Designed Pianos set in a unique environment for an exceptional selection experience.
Steinway Hall - Dallas (214) 526-1853
Steinway Piano Gallery - Houston (713) 520-1853
Steinway Piano Gallery - Fort Worth (817) 665-1853
Steinway Hall - Plano (972) 403-1853